Rebecca Smith Sealy, 
DNP, FNP-BC, DCNP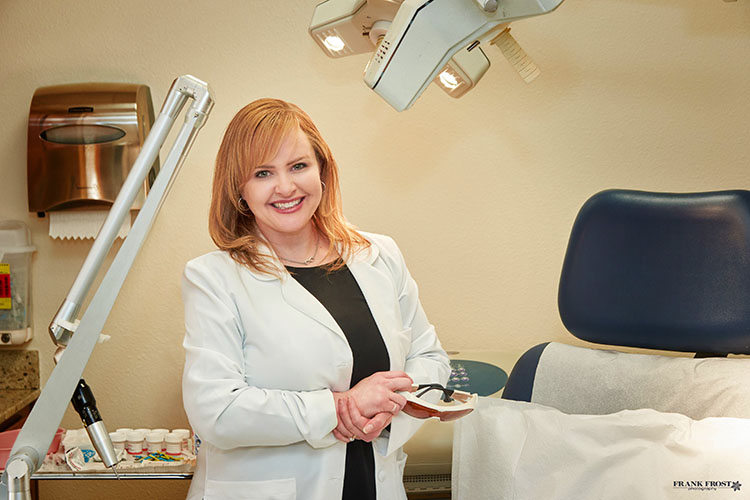 Rebecca Smith Sealy's education includes that of a Bachelors of Science in Nursing from the University of New Mexico School of Nursing, where she graduated with departmental honors, summa cum laude and the nursing leadership award. She received a Masters of Science in Nursing followed by a Doctorate of Nursing Practice, both from Duke University School of Nursing. She is a Dermatology Certified Nurse Practitioner, a board certified Family Nurse Practitioner and a licensed Registered Nurse (RN) in the state of New Mexico.
Her vast experience includes that of an "advanced practice provider for in-patient care" for plastic and burn surgery patients and an "advanced practice provider" at the dermatology clinic, both while serving at the University of New Mexico Hospital. Her more than seven years of clinical dermatology experience enables her to care for a wide spectrum of dermatologic ailments. In addition to providing general skin surveillance for the diagnosis and treatment of sun induced and non-sun induced benign, precancerous and cancerous skin lesions, she is also well acquainted with the utilization of the latest "biologic medicine" treatments of the more advanced skin diseases. Such conditions include moderate to severe psoriasis, lupus, acute and chronic advanced eczema conditions, and blistering diseases, such as pemphigoid and pemphigus, just to name a few. Her training and practice experience enables her to provide surgical removal of benign and cancerous growths over the scalp, face, neck, trunk and extremities.
Additionally, Dr. Smith Sealy is well-experienced in providing a host of esthetic and cosmetic services including: Botox® injections for fine lines and wrinkles of the face, Juvéderm Ultra XC®, Juvéderm Volbella XC® and Juvéderm Voluma XC® injections for the improvement of facial wrinkles and volume augmentation, pulsed dye laser (V-Beam) treatment for unwanted facial blood vessels and intense pulsed light (IPL) treatment for pigmented discoloration of the face and neck skin. In addition, she is experienced in the laser treatment and revision of unwanted scarring of the skin. Her confidence, education, training and experience are well-diversified, enabling her to provide a most wide variety of general dermatologic, surgical dermatologic and cosmetic services.