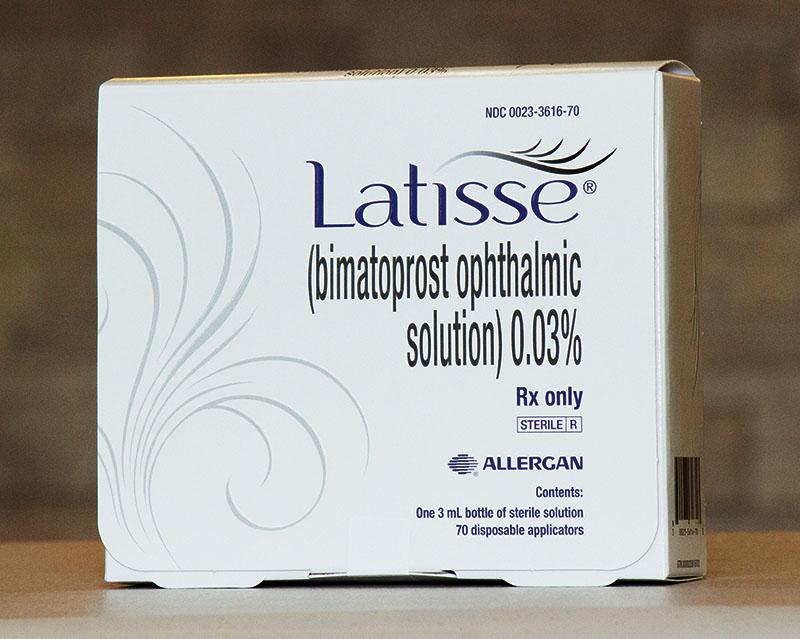 LATISSE™ (bimatoprost opthalmic solution) 0.03% is indicated to treat hypotrichosis of the eyelashes by increasing their growth including length, thickness, and darkness.
The most frequently reported adverse events were:
– Eye pruritus, conjunctival hyperemia, skin hyperpigmentation, ocular irritation, dry eye symptoms, and erythema of the eyelid.

– these events occured in less than 4% of patients
LATISSE™ solution is applied once nightly directly to the skin of the upper eyelid margin at the base of the eyelashes using supplied, FDA-approved sterile applicators.