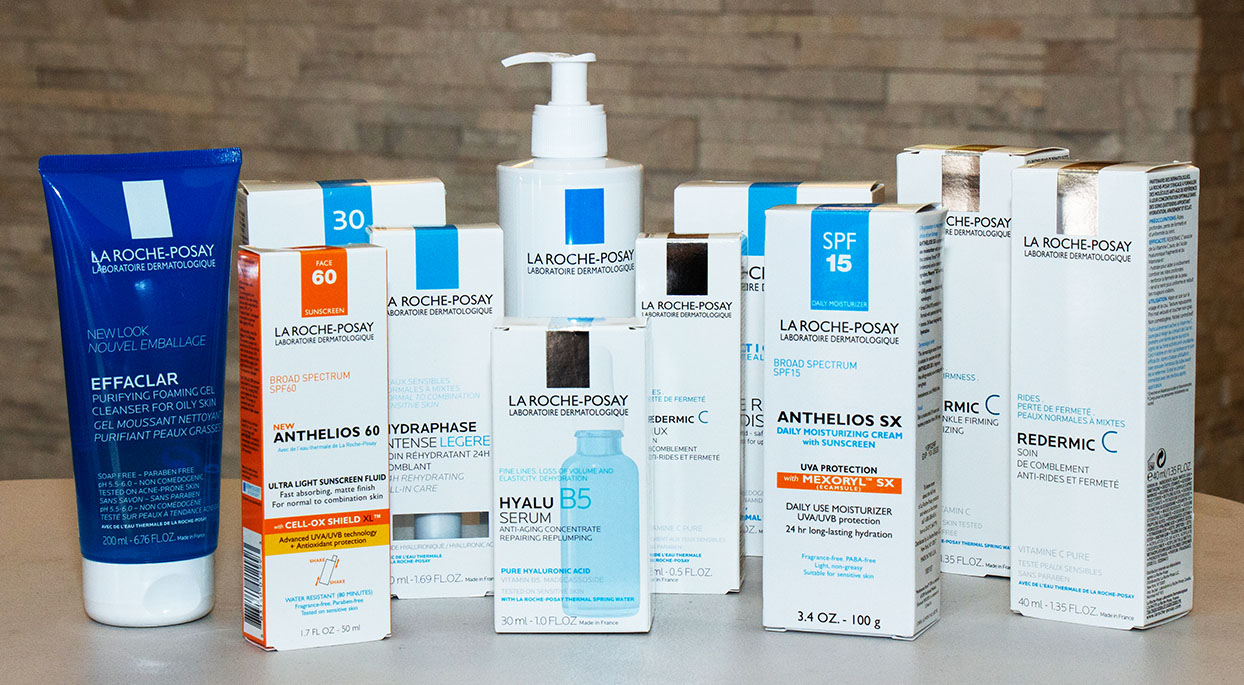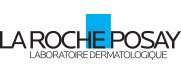 Pioneering the latest advances in dermatology, La Roche-Posay offers a range of face and body skin care products designed to cleanse, treat, moisturize, and protect skin with safe and effective ingredients.
Double Repair Face Moisturizer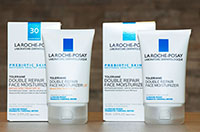 This oil-free face moisturizer for sensitive skin works in two ways: replenishes moisture and helps restore the skin's natural protective barrier. The lightweight cream nourishes and soothes the skin.
Anthelios 60 Sunscreen Fluid
ULTRA LIGHT SUNSCREEN FLUID: This multi-award winning facial sunscreen provides advanced protection in a lightweight, matte finish fluid. It helps visibly reduce the appearance of sun damage and is formulated with Cell-Ox Shield® technology: broad spectrum UVA/UVB protection with antioxidants.
Anthelios SX SPF Moisturizer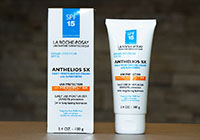 DAILY MOISTURIZING CREAM WITH SUNSCREEN: This award-winning, lightweight daily moisturizer with spf is specifically formulated to help protect against both short and long UVA rays.
Redermic C Vitamin C Lotion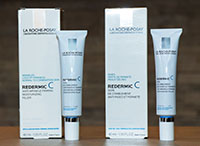 ANTI-WRINKLE FIRMING MOISTURIZING FILLER: This vitamin C lotion is a daily moisturizer that visibly plumps skin and reduces the appearance of fine lines and wrinkles. This lightweight and hydrating formula with pure vitamin C and fragmented hyaluronic acid improves skin's firm feel.
Redermic C Vitamin C Eye Cream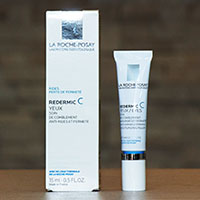 ANTI-WRINKLE FIRMING MOISTURIZING FILLER: This vitamin C eye cream is a daily moisturizer for the eye contour that visibly plumps skin and visibly reduces the appearance of crow's feet wrinkles. With pure vitamin C and fragmented hyaluronic acid, this eye cream improves skin's firm feel.
Effaclar Gel Facial Wash for Oily Skin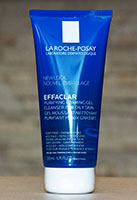 PURIFYING FOAMING GEL CLEANSER FOR OILY SKIN: This gentle facial wash for oily skin with zinc pidolate effectively cleanses away dirt and oil while respecting skin's pH balance. Cleanses and purifies skin without overdrying.
Hyalu B5 Hyaluronic Acid Serum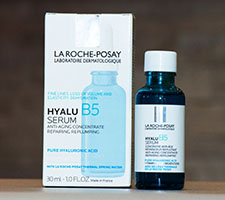 ANTI-AGING CONCENTRATE, REPAIRING, REPLUMPING: This ultra hydrating hyaluronic acid face and neck serum leaves skin feeling plump to the touch and repairs by replenishing skin's natural moisture barrier. This serum combines concentrated pure hyaluronic acid, madecassoside and vitamin B5 for optimal effectiveness while also being suitable for sensitive skin.
Toleriane Hydrating Gentle Facial Cleanser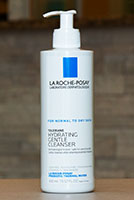 HYDRATING GENTLE CLEANSER: This daily facial cleanser for normal to dry skin gently removes face and eye makeup, dirt, and impurities. Its gentle cream formula helps restore skin comfort and retains essential moisture, leaving skin feeling comfortable and hydrated.
Hydraphase Intense Light Hyaluronic Acid Moisturizer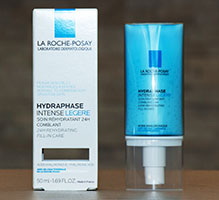 INTENSIVE REHYDRATING CARE LONG-LASTING EFFICACY: This hyaluronic acid moisturizer intensely moisturizes the skin to provide immediate and long-lasting hydration. Light texture ideal for normal to combination skin.