Sky B. Connolly, MD, FAAD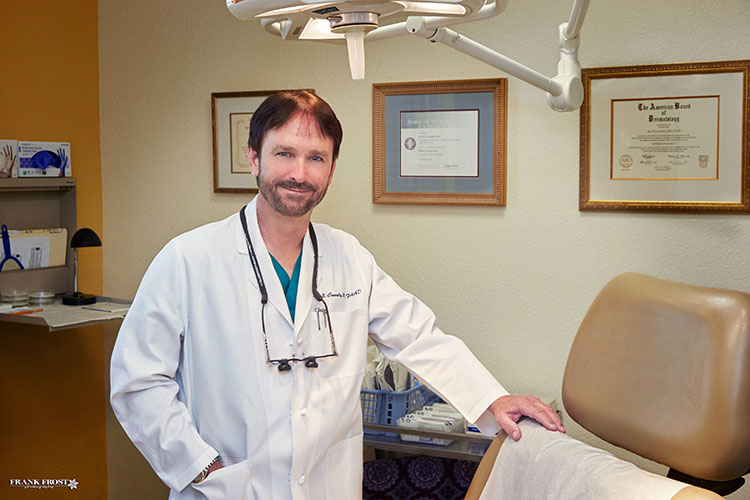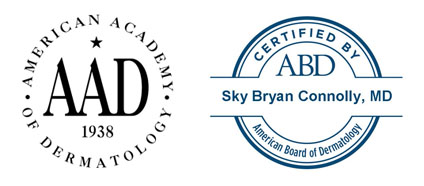 Dr. Connolly performed his undergraduate studies at the University of New Orleans, where he received undergraduate degrees in music theory and composition, chemistry and biology. He earned his MD degree from the Louisiana State University School of Medicine in New Orleans. He went on to complete a three year Internal Medicine residency at the University of Utah in Salt Lake City and became board certified by the American Board of Internal Medicine. He continued his education at the University of Minnesota in Minneapolis by completing a three year Dermatology residency and is board certified by the American Board of Dermatology.
While remaining at the University of Minnesota, Dr. Connolly furthered his expertise with an additional fellowship in Mohs Micrographic Surgery, reconstructive surgery, laser surgery and cosmetic dermatology. He was on staff at the Veterans Administration Hospital in Minneapolis where he over saw the surgical training of the dermatology residents. He is established in dermatological literature and is an expert in some rare dermatological conditions such as Verruciform Xanthoma (J Am Acad Dermatol 2000;42:343 347).
His education, training and experience are vast, enabling him to provide services of general dermatology, skin cancer removal in difficult locations and post skin cancer removal reconstruction. Dr. Connolly provides multiple cosmetic dermatological procedures including: Botox®, Juvéderm Ultra XC®, Juvéderm Volbella XC® and Juvéderm Voluma XC® injections, laser tattoo removal, laser hair reduction, treatment of discoloration of the skin, removal of facial veins and treatment of leg veins. Dr. Connolly has been practicing for more than 27 years and is happy to assist you with any of your dermatological needs.