Our dermatologists are skilled in all aspects of cosmetic dermatology. Click the links below for more information on specific procedures.
BOTOX® Cosmetic
BOTOX® Cosmetic (a purified protein produced by the Clostridium botulinum bacteria) has been used safely by doctors for many years. BOTOX® Cosmetic has been used for wrinkle therapy since the early 1990's.
Juvéderm®
Juvéderm® is a smooth consistency gel made of hyaluronic acid—a naturally occurring substance in your skin that helps to add volume and hydration.
Restylane®
Restylane® is a clear gel formulation of hyaluronic acid that is specifically formulated to act like your body's own naturally produced hyaluronic acid.
Spa Services
Albuquerque Dermatology provides Spa Services such as Microdermabrasion, European Facials, Antioxidant Facials, Anti-aging Facials, Mini-Facials, Acne Facials and Chemical Peels.
Laser Treatments
Albuquerque Dermatology performs laser treatments for facial veins, rosacea, photofacial, pigmentation removal, acne treatments and tattoo removal.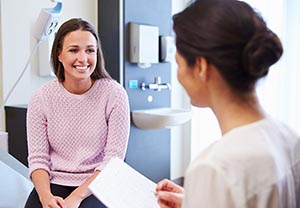 New Patient?
You can download all of the forms you'll need right here, fill them out, and bring them with you to your appointment!