home: cosmetic dermatology: dermal fillers

Juvéderm | Voluma | Restylane | Radiesse
Juvéderm™ is a smooth consistency gel made of hyaluronic acid—a naturally
occurring substance in your skin that helps to add volume and hydration.
Your healthcare professional eases Juvéderm™ injectable gel under the skin
to instantly restore your skin's volume and smooth away facial wrinkles and
folds, like your "smile lines" or "parentheses" (nasolabial folds—the
creases that run from the bottom of your nose to the corners of your mouth).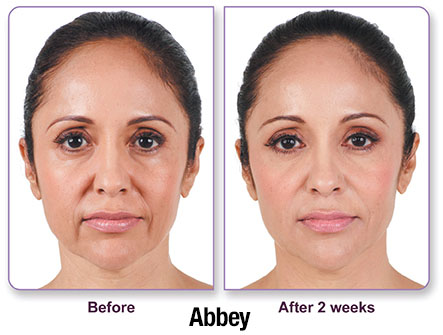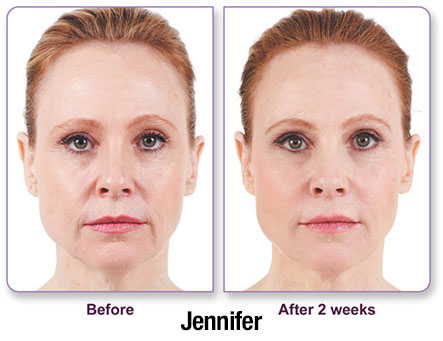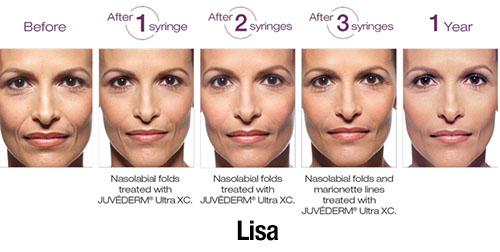 [top]
VOLUMA
The first and only FDA-approved filler to correct age-related volume loss in the mid-face. With optimal treatment, natural-looking results last up to 2 years.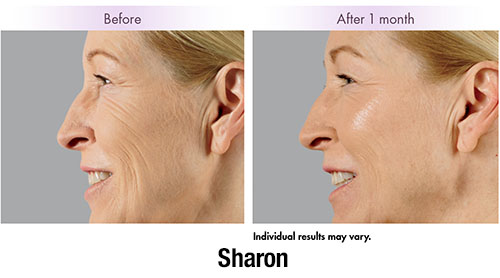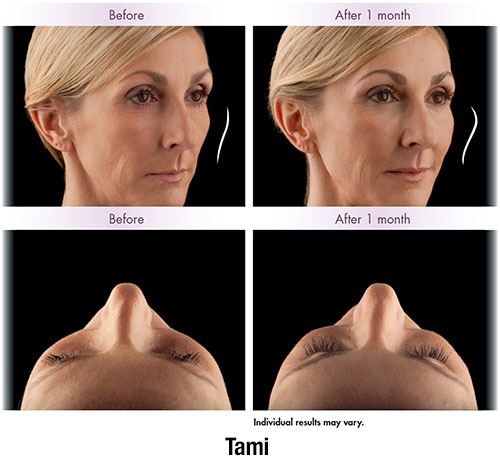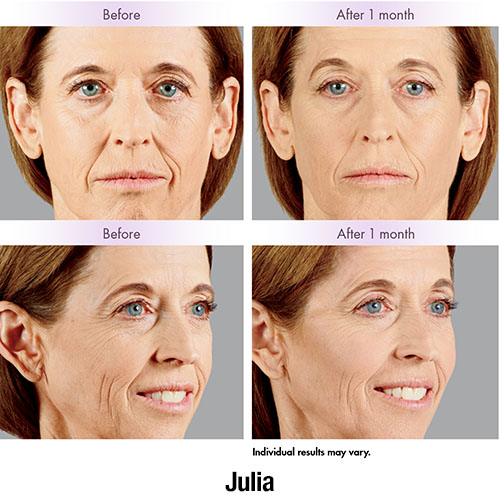 Restylane is one of the newest of the "filler" agents. Though it is used to treat the same areas as collagen, the substance itself is completely different. Restylane is composed of hyaluronic acid, which is a natural part of the skin and therefore does not require any skin testing prior to injection. The big advantage of Restylane is that it is much longer-lasting than collagen, requiring only one or two treatments per year to maintain the effect. The injections require that you receive a dental block to anesthetize the area to be treated. This means that the treatment itself is completely painless. Immediately after the treatment, the treated area will be numb for about four hours. Many patients experience 24-48 hours of swelling in the treated area, which is particularly true for the upper lip. Some patients have discomfort in the treated area for a day or two. Our doctors may prescribe a pain medication to keep you comfortable.



Aging skin loses natural support structures that keep skin supple and youthful. As the years go by, collagen and elastin diminish within the skin, and this can result in wrinkles and creases.
RADIESSE is a wrinkle filler used to plump the skin. RADIESSE is injected through a small needle and placed under the skin. Immediately, this filler works to add volume under the skin and over time, the benefits of RADIESSE continue by naturally stimulating your body's own natural collagen. The natural results have been shown to last a year or more in many patients, making the treatment results both immediate and long lasting.